Sustainable stone products made from 100% Recycled Granite! Ph. 406.388.1776
Showroom located at 120 Pollywog Ln. Belgrade MT, Open M-F 9:00am to 5:00pm
See our Montana made products featured on HGTV and the diy network!
What is Recycled Granite?
An estimated 35% of every granite slab that is fabricated into counter tops is cut off and discarded. StoneTek has partnered with local granite counter top fabricators and developed a recycling program that collects and diverts thousands of tons of discarded granite from the landfill each year. Using specialized equipment we split and re-size this discarded granite into a variety of stunning stone products for interior and exterior use. Our products are not crushed or reconstituted, they are solid stone still in natural form and ready for new life as a fire pit, patio, walkway, accent wall, backsplash or fireplace surround. There are almost endless uses for stone products in the building industry today and we're proud to have an Eco friendly process that produces 100% recycled stone products unlike anything else on the market today.
From this .... ...To this!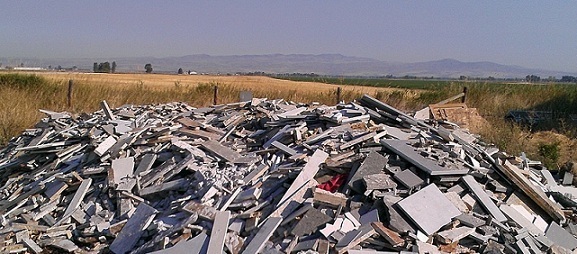 >>>>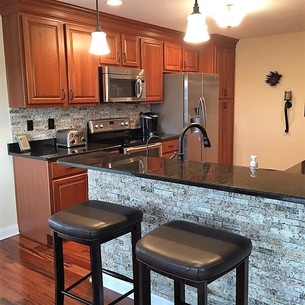 Montana and the Northwest's #1 source for Recycled Granite Products. We are dedicated to offering clients a unique, beautiful and Eco friendly alternative to everyday building materials. We have over 20 years experience in the tile and stone industry, we can help you through any project from start to finish.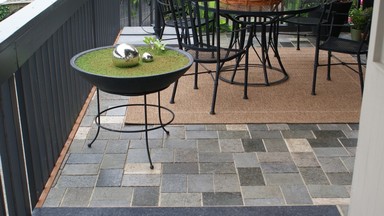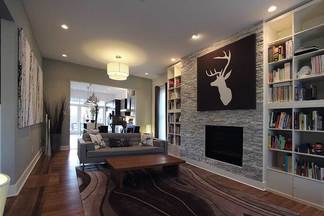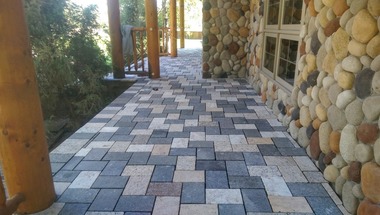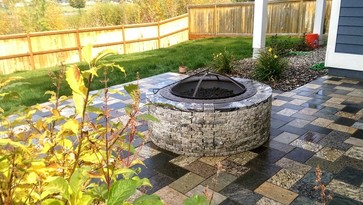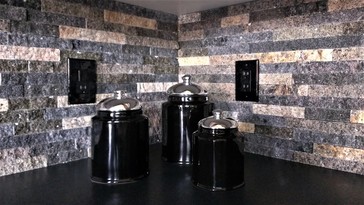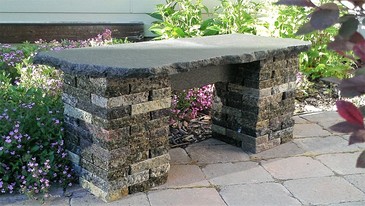 LEED QUALIFING PRODUCTS.

Consult your LEED AP. for specific category and points scale.